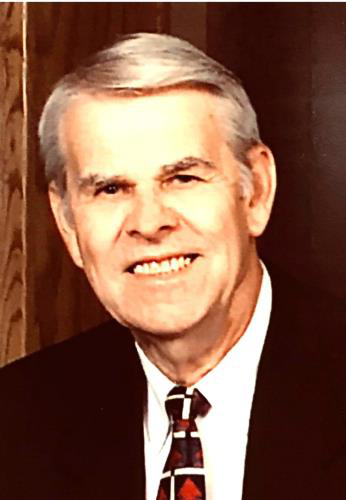 Texas-based Pak-A-Sak is a successful family business spanning three generations.
The convenience store industry mourns the loss of Dale McKee, founder of Pak-A-Sak, on July 10. He was 85.
Dale was born in 1934 in Ft. Cobb, Okla., to Theodore "Ted" and Faye McKee. He was one of three boys.
During his Junior year of High School, Dale took a job at the local Safeway in Anadarko. Dale loved his work and the opportunities it provided him, and he continued to work for the company while he attended Oklahoma University (OU).
At OU, he met his late wife Joyce Abbott McKee, whom he married in 1954. Shortly after, Dale was offered the manager position at Safeway in Lawton, Okla.
Dale excelled during his time at Safeway managing stores in Lawton, Duncan and Norman, Okla., and was named District Manager of the Greater Amarillo Area in 1972.
In 1977, he founded Pak-A-Sak with the first location in Canyon, Texas. Over the years, each of his three sons came to work for the company. Dale's dreams of owning a successful family business have come true with the addition of the third generation of McKees now working for the company.
It was through the success of Pak-A-Sak that Dale was able to become the philanthropist that he had always hoped to be. Through the years, Dale and Joyce made major contributions to the community.
They provided funding for the McKee Chapel at BSA Hospital, the Clements and Neal Chapels at the prison, the renovations at First Baptist Church in Amarillo and the construction of the Amarillo Globe-News Center for Performing Arts, to name a few. Dale also believed strongly in education and made contributions to local schools such as West Texas A&M University and various public schools.
He believed strongly in giving back and supported organizations such as Snack Pak 4 Kids and Amarillo Brown Bag Runs.
Dale is preceded in death by his wife of 63 years, Joyce McKee, his parents, two brothers and many friends and family members. He is survived by his three sons, wife Donna Moore McKee, nine grandchildren, 22 great grandchildren and two step children.
The family requests that, in lieu of flowers, donations be made to Snack Pak 4 Kids: 2406 SW 3rd Avenue, Amarillo, Texas 79106, Gideons International: P.O. Box 2804, Amarillo, Texas 79105 or West Texas A&M McKee Forensic Scholarship Fund: P.O. Box 60754, Canyon, Texas 79016.